Posted 1 March 2023, 12:50:11 EST :: Last edited 1 March 2023, 13:03:36 EST by
Staryon
✦ Happy March, Sushi Rolls! ✦
This month is a bit relaxed before we roll into the new season. Enjoy the break and prepare for our next seasonal event in April!

If you have any questions, please ask us in the community discord server. Enjoy!

✦ Soosh of the Month! ✦
Month of March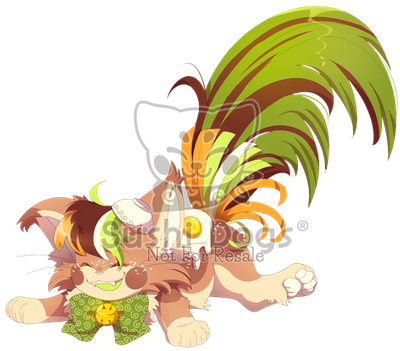 Bibimbap
Owned by Robotic-Sparks

Remember, you could be featured next month by drawing the above soosh!
✦ Events Ending ✦
Thank you everyone for participating in the Snowfall Festival! I hope everyone enjoyed the prompts and prizes that were available.
The Snowfall Raffle will be rolled this Friday, and
Staryon
will distribute the prizes to the winners after rolling.
The Holiday Shoppe will remain open until March 7th; the frozen tickets will no longer be purchaseable after the raffle is rolled on the 2nd so don't forget to grab those before then!
There is only a few more days to get some pets in the Sweetheart Day prompts! These were short, limited-time prompts to celebrate our affections for our loved ones.
These prompts will end after the 7th, so please check them out before they go!

On a similar note - there is no estimated hiring date for the mod applications. This is a lengthy process that requires numerous steps on our end, so we appreciate patience for anyone who has applied. We look forward to every application!
✦ Season of Spring ✦
Beginning in April will be the Spring Blossom Festival!
Similar to Snowfall Festival, this event will have main quests and subquests to earn some event currency for some new items and prizes!

We hope you look forward to it!
And that's all for this month! We hope you are as excited as we are! 
As always, feel free to comment or send us a message if you have any questions!
---
There are no comments yet.
Comments
Authentication required
You must log in to post a comment.
Log in